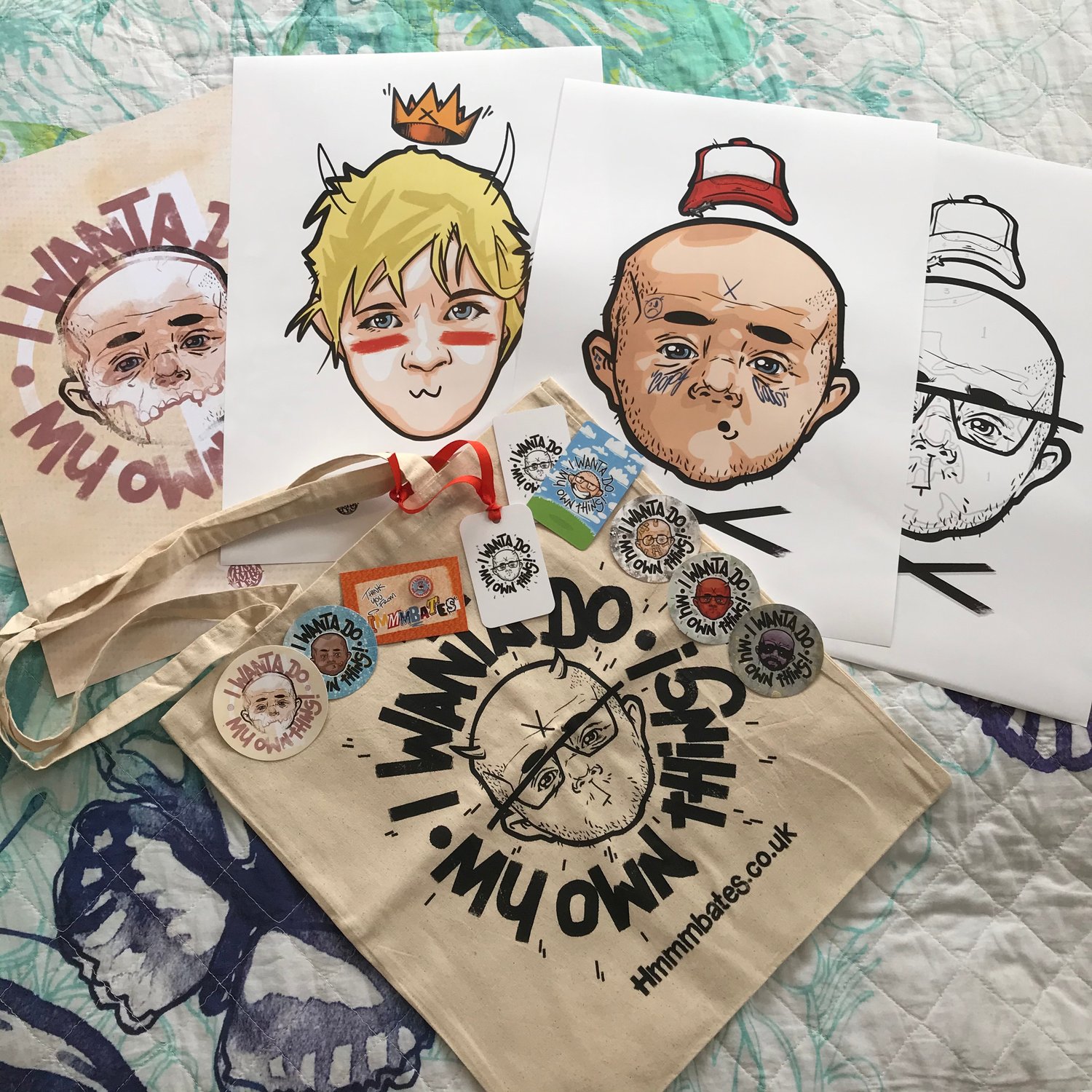 What you get,, What don't you get!!!!!!
Iv put these packs together as I have a dream to offer tshirts on here!
In this pack you get;
1x boy, hand finished, randomly chosen poster
1x girl, hand finished, randomly chosen poster
1x boy, limited paint by numbers poster
1x iwdmot, boy, heavyweight artist print
1x iwdmot acrylic pin
2x iwdmot cards
5x iwdmot stickers
Plus
1x brand new iwdmot tote bag!!!
All of that plus I have a super offer to go with this, as I really really want the tshirts a reality, I'm going to sweeten the deal! The first 10 people that order will also receive a free tshirt "as long as I can get 10 of these sold!!!" (It's the only way I'm going to be able to fund the tshirts so please spread this wherever you can!!) ⚠️the tshirt offer is only on if I can sell the minimum of 8 packs, the other 2 will mean I can get the extras possibly inside collar print ect⚠️
If u buy the pack after the 10 have sold, I will offer you a special reduced price to be confirmed if they become a reality!!
Also I can hear you overseas guys and girls muttering but it's £9.10 for postage and yes this is a pretty big pack to send so I'll be offering 'if you're within the first 10' if/when the tshirts are made they will be sent to you completely free no p+p for that!!
Help me make this Tshirt a reality!!!